Drill Unit
1221 US Hwy 22
Lebanon, NJ 08833
Ph. 800-871-5022
Fax: 908-542-0242


Spindle Drives


Automatic Drilling Examples

Fixed Location Vertical Drilling Fixture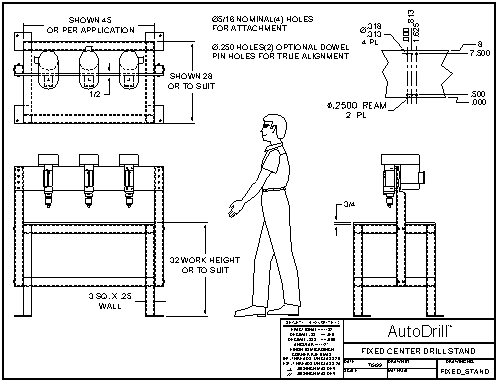 This compact in-line drilling fixture can be assembled in-house, or fabricated by a local source, with our free assistance.

Adjustable In-Line Vertical Drilling Stand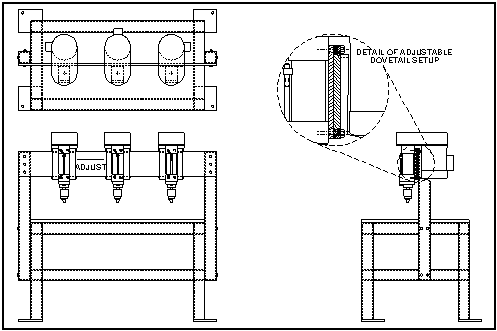 When the drilling locations are in-line and ocasionally change, ask us for assistance.

Angle Drill Fixture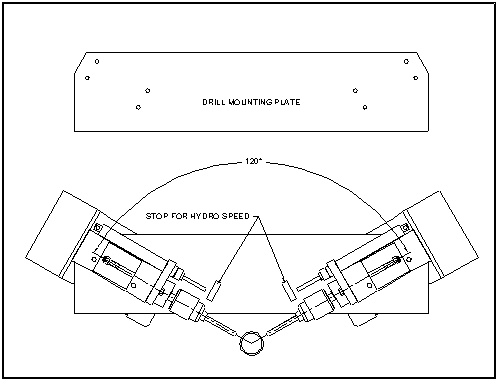 Out of position patterns can be difficult, if not impossible, to drill with speed and accuracy. Manual drilling can lead to a major percentage of scraped parts. We can assist your company to find a permanent solution. Automatic Drilling application assistance is FREE!

Simultaneous Deep Hole Drilling (Gun Drilling)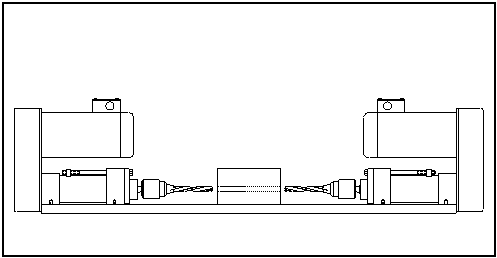 Deep holes can be a difficult drilling operation. If "Peck Drilling" is needed it can increase the problems. We have a control system that can drill from two sides of a suitable part at the same time and eliminate a possible tool crash.